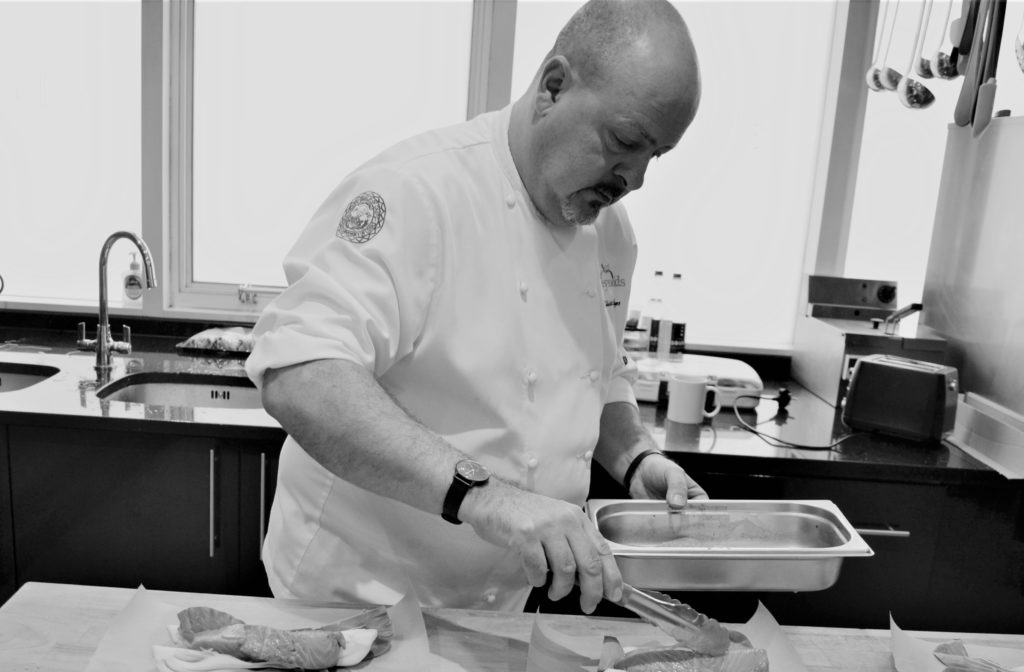 Development Chef
Elliott's passion for food began in his childhood while he was growing up in Spain. While living there, he was always encouraged to taste new things, many of which were unfamiliar to him at the time.
Elliott's decision to pursue becoming a chef was the result of his school headmaster asking him to make a career choice, and his dad making the suggestion "well, you like cooking don't you? Just say you want to become a Chef." As a result, Elliott has now worked in the food industry for over 30 years.
Following his college studies of Cookery, Food Service and Beverages, Elliott spent several years working in cocktail bars, where he relished the challenge of mixing different flavours together, before moving into management within the casual dining sector in central London.
Elliott eventually moved back to Spain and opened his own Mexican themed restaurants, which he successfully ran for 15 years. Since then, his career has varied from sourcing products for top hotels in Dubai, to spending time in Mumbai developing samosa recipes.
"At Reynolds, I find every day is different, but it is always challenging, always exciting and always new. I particularly enjoy the work we do developing vegan and vegetarian recipes, as well as meeting and working with such a varied array of customers."