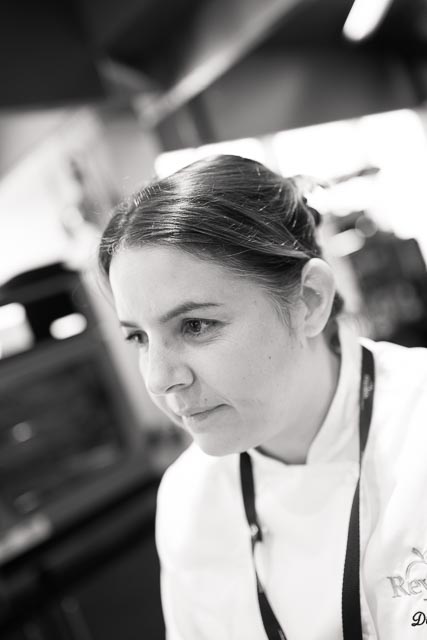 Executive Development Chef
Diane Camp, Reynolds' Executive Development Chef, heads up the food development team, supported by Elliot Hayes.
Diane has been part of the food industry for over 20 years, gaining experience both in South Africa and the UK, working her way up in the kitchen and covering all aspects of the industry from corporate dining to fine dining and private member's clubs. Diane has been passionate about food and cooking from a very young age, having grown up in a 'foodie' family. While still at school, Diane used to help her mother make cookies to sell at a local craft market, and her mother later went on to write a regular food column for a newspaper in South Africa. Family trips and holidays were therefore often based around food and new flavour experiences.
At Reynolds, she works very closely with other development teams across a wide range of foodservice offers, including high street brands, education, healthcare and corporate catering, to deliver meaningful and relevant menu solutions. Diane has competed in National and International cookery competitions; from the South African Culinary Team, entering in the Culinary Olympics, to representing South Africa at the Bocuse d'Or. She also made it to the finals of the National Chef of the Year; making her the first development chef from a foodservice supplier to make the finals.
In 2016, Diane was awarded the title of Development Chef of the Year at the prestigious Craft Guild of Chefs Awards.