We've put together a collection of exciting food discoveries we have seen throughout the past month. We're still seeing lots of new vegan releases as the trend continues to grow following Veganuary, and many businesses have also turned their focus towards improved sustainability, another major trends expected to take-off this year. New ingredients are also making a lot of noise as of late, especially CBD, which is improving in public perception and continues to be incorporated into an every increasing number of products.
Take a look below at what we have found, and maybe even go try some of our discoveries for yourself!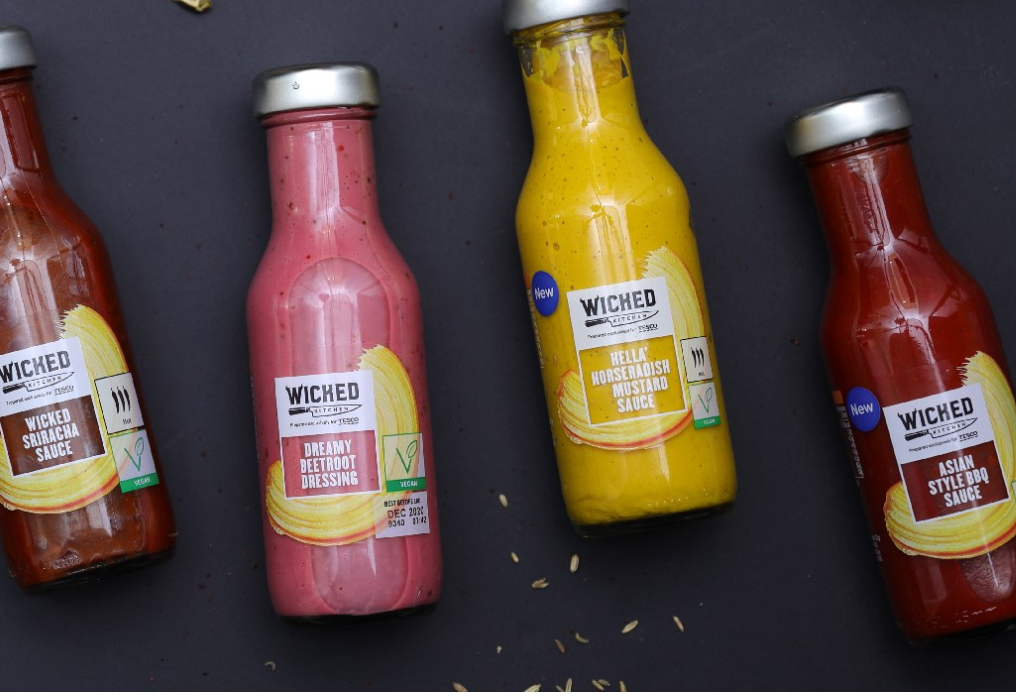 TESCO VEGAN CONDIMENT RANGE
On Trend: Vegan, Colourful Ingredients
Tesco has launched what it claims is the UK's first ever plant-based condiment range as part of its vegan Wicked Kitchen brand.
According to the supermarket, their sales of Hellman's Vegan Mayo have increased by 400% in the last year, suggesting that as plant-based food sales grow, there is a "growing demand for sauces to complement the biggest culinary trend of the last decade".
Their new range consists of the following:
Wicked Dreamy Beetroot Dressing
Wicked Mazin' Mango Sauce
Wicked Hella' Horseradish and Mustard Sauce
Wicked Sriracha Sauce
Wicked Sticky Teriyaki Sauce
Wicked Asian Style BBQ Sauce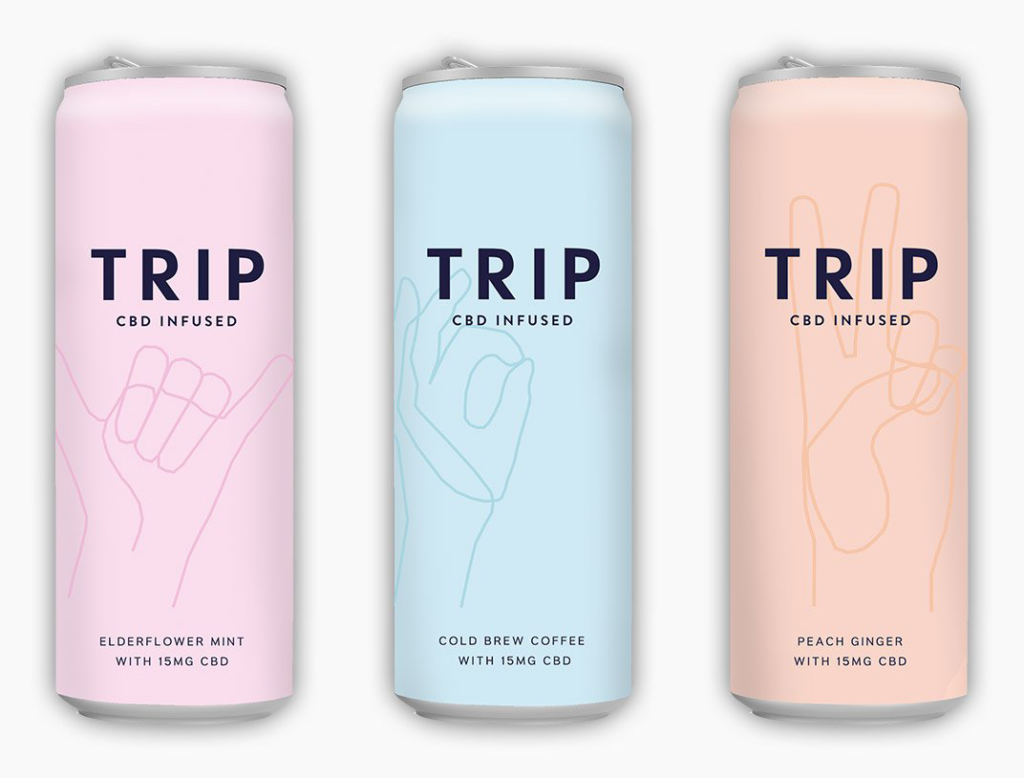 TRIP CBD INFUSED DRINKS
On Trend: Healthy Benefits, Instagrammable
Trip is a UK company who have recently released a range of CBD-infused drinks. The range includes 3 flavours: Elderflower Mint, Peach Ginger & Cold Brew Coffee. The drinks are crafted locally in the UK and each one contains 19 kcal or less, 15mg full spectrum CBD, 0g added sugar and is 100% vegan.
The use of CBD has seen a lot of growth recently, with it suggested to have a number of health benefits such as reducing stress, anxiety, pain and inflammation, as well as aiding sleep and supporting the immune system.
Trip also use a range of "natural adaptogens" in their drinks for added health benefits, including ginseng, chamomile, turmeric, l-theanine, roobios and lemon balm. When trying the Elderflower Mint and Peach Ginger drinks we found them refreshing and full of flavour, and we're interested to see whether this trend will stick around.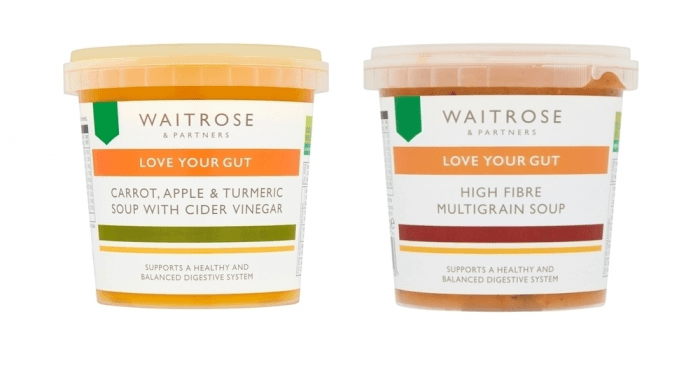 WAITROSE 'LOVE YOUR GUT' RANGE
On Trend: Gut Health, Plant-Based
Waitrose has recently introduced a new range aimed at customers looking to improve their overall gut health. The Love Your Gut range was developed by nutritionists claims to "support a healthy and balanced digestive system".
The range initially consists of two soups:
Carrot, apple & turmeric soup with cider vinegar
A multigrain soup made from chickpeas, millet, pearl barley & lentils in a tomato sauce
but following this, Waitrose are planning to add two kefir drinks to the range in March, which will be Mango & Passionfruit and Strawberry with Elderflower.
Waitrose have said that "a quarter of the nation admit they want to improve their diet to enhance their overall gut health" and so they have introduced the 'Love your Gut' range to support customers with this choice.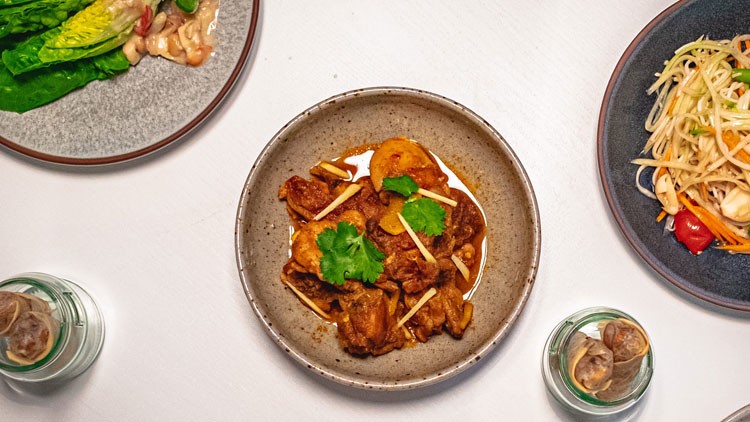 TALAD 'PERMA POP-UP'
On Trend: Authentic World Food, Story Telling
Chef/owner Natalie Tangsakul is set to open a 'perma pop-up' for her Northern Thai restaurant Talad in Chelsea in March, where she will have 6 months to prove it's success, with the potential of becoming a permanent site at the end of the residency.
Featuring seasonally changing, regional dishes, the menu will move away from more 'mainstream' thai ingredients and will focus on elements such as butterfly peas, pandan and nam chik curry sauce. Dishes will include fresh clams with basil chilli jam, chicken and wild ginger masala hung lee, as well as several vegetarian and vegan options such as Issan style crispy cauliflower with pickled garlic.
This is definitely a concept that we are planning to go check out!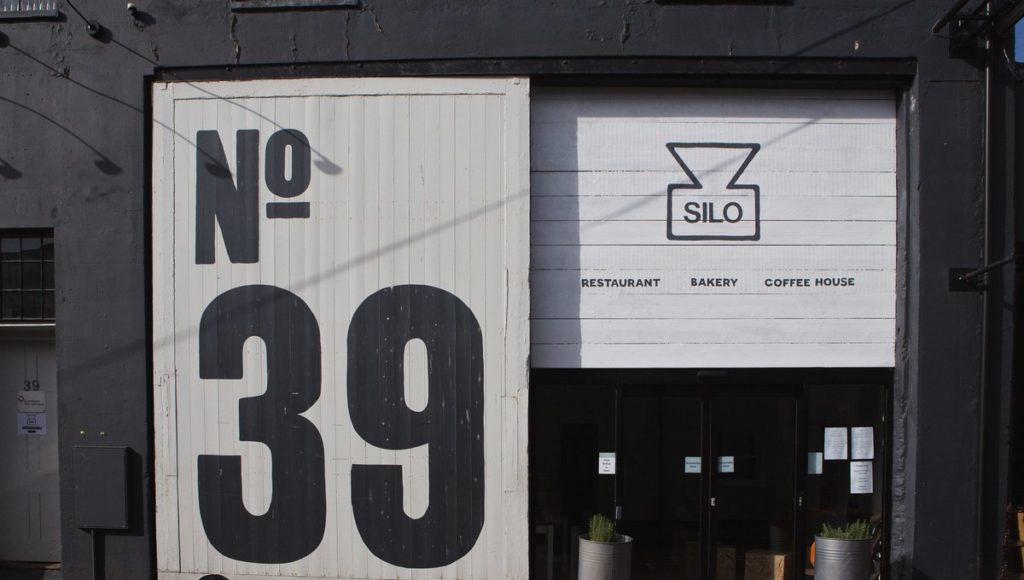 SILO: THE WORLD'S FIRST ZERO-WASTE RESTAURANT
On Trend: Sustainability, Waste Reduction
Silo, who have recently relocated from Brighton to Hackney, London, claim to be the 'worlds first
zero-waste restaurant'.
They have their own flour mill that turns ancient varieties of wheat into flour in the traditional way,
as opposed to "over-processed industrialised bread making techniques". They also churn their own
butter, make their own oat milk, roll their own oats, create their own fermented drinks from live
cultures in their on-site brewery, and operate a 'nose to tail' policy, whereby when using meat they
will use the entire animal.
All products delivered into the restaurant come in re-usable containers, and anything that isn't consumed by their customers is fed into their aerobic digester, which can generate up to 60kg of compost in 24 hours.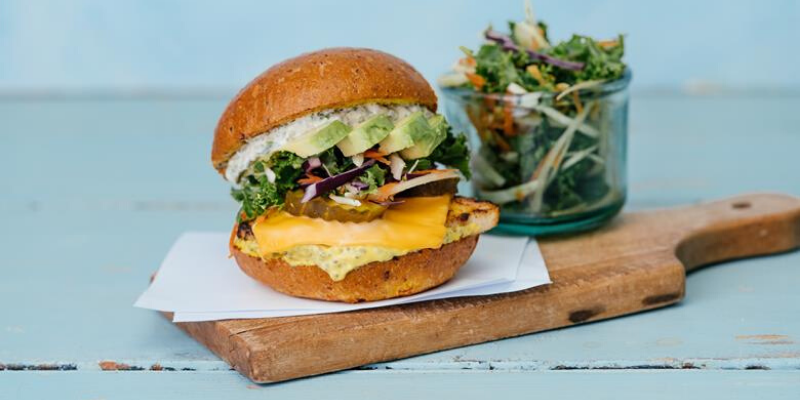 DELIVEROO HEALTHY, DELIVERY-ONLY BRANDS
On Trend: Healthy Eating, Convenience
Deliveroo is launching several health-focused delivery-only brands, which will be devised in
collaboration with registered nutritionist Rhiannon Lambert and will be licensed to restaurants
to operate from their own existing (or virtual) kitchens.
Each brand will be created with its own name, logo, menu and recipes, and the company says that "Deliveroo will own the name and logo of the brand, but partners will operate the brands out of their own kitchens".
The first brand on offer is their Dream Burger range, which promises a range of "healthy, affordable and tasty burgers and sides", including plant-based options.
Registered nutritionist, Rhiannon Lambert, who is working in partnership with Deliveroo to create the menus says "We have created a menu of mouth-wateringly quick, affordable and nutritious meals … our approach couldn't be more straightforward. We want to boost healthy eating patterns across the UK and dispel the belief that healthy food is expensive, hard to find and can't taste delicious".
Don't forget to look out for our April Discoveries next month!