This year, a record breaking 400,000 people signed up to participate in Veganuary 2020, almost 60% more than last year! And with almost 40% of consumers identifying as either flexitarian, vegetarian or vegan*, its more important than ever for operators to get their plant-based offering right. Below are a few new launches that have caught our eye this Veganuary.
(* Reynolds Innovation Session 2019)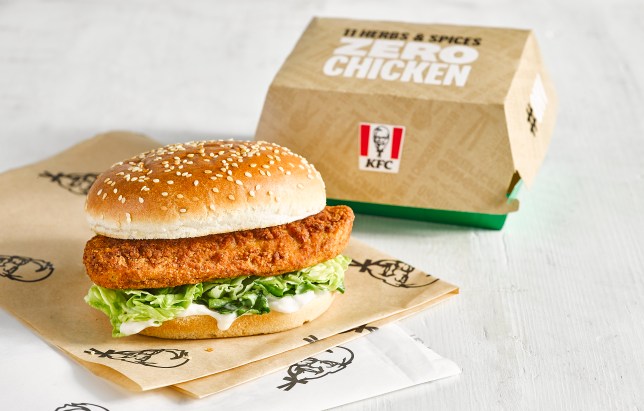 KFC Original Recipe Vegan Chicken Burger
KFC received perhaps the greatest share of the spotlight this Veganuary with the full release of their Original Recipe Vegan Burger, which saw massive amounts of publicity and a wide-spread marketing campaign across the UK. After their trial period last June resulted in the product selling out in 4 days nobody was surprised to see this vegan burger make a triumphant and more permanent return.
As for the product itself, the chicken meat alternative is made from Quorn's mycoprotein ingredient, derived from fungus and bound with vegan potato protein. KFC have then left their mark on the burger with their iconic blend of 11 herbs and spices. The burger is then topped with vegan mayonnaise and lettuce, all neatly sat between a soft bun.
We popped in to our local KFC to give it a try and were pleasantly surprised by its likeness to the original recipe chicken burger. Safe to say we will definitely be going back for more!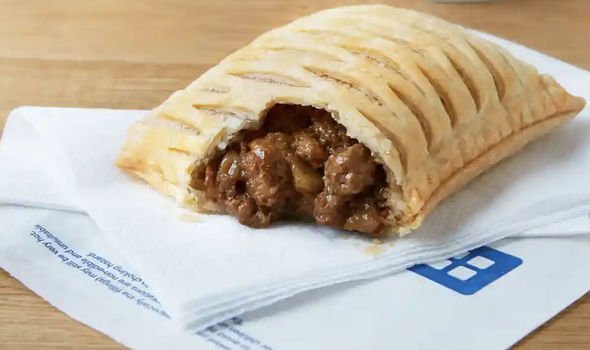 Greggs Vegan Steakbake
We're seeing Greggs slowly become somewhat of a champion for on-the-go vegan alternative products, and following the overwhelming success of the Vegan Sausage Roll in 2019, as well as the fact that their CEO, Roger Whiteside, has become vegan himself, it's no surprise that they have added another innovative vegan dish to their menu this year. This year's newcomer is a Vegan Steak Bake, and the reception from the public seems to be just as positive as the last, with Greggs themselves even admitting that they have struggled to keep up with demand. So if you do happen to find one in your local Greggs, count yourself lucky!
Greggs have continued their partnership with UK based vegan food producer Quorn to create this vegan steak bake, using their mycoprotein product, onions, gravy and Greggs own signature vegan pastry. The steak bake promises to live up to its meat-based alternative relative in both flavour and texture.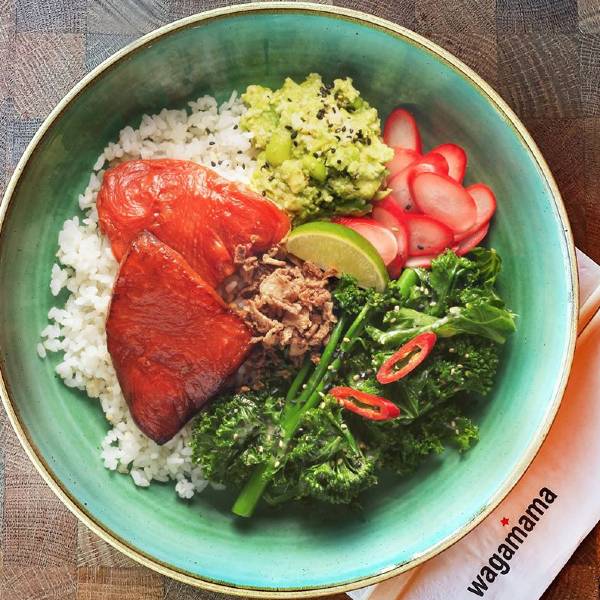 Wagamama Vegan Suika Tuna
This January, Wagamama launched a new recipe which uses dehydrated watermelon to replicate a tuna steak. This is seared in a wok and served hot, which apparently gives it the look and texture of tuna sashimi, alongside kale, radish, tenderstem broccoli, avocado and rice.
Of course, our sense of taste is not as easily deceived as our eyes and so you can expect the dish to taste far more like watermelon than tuna, however, with the growth of Instagram and the increased importance on dishes being visually appealing, this is a great way to add some colour, while also answering the plant-based trend.
Wagamama Executive Chef Steve Mangleshot said: "My team and I are always excited about creating new dishes, we love to innovate and make people think about the food they are eating…the watermelon tuna dish is all about innovation and creating exceptional vegan food for our guests. The joy of being able to produce really cool food that is both vegan and tastes fantastic at the same time is what it's all about."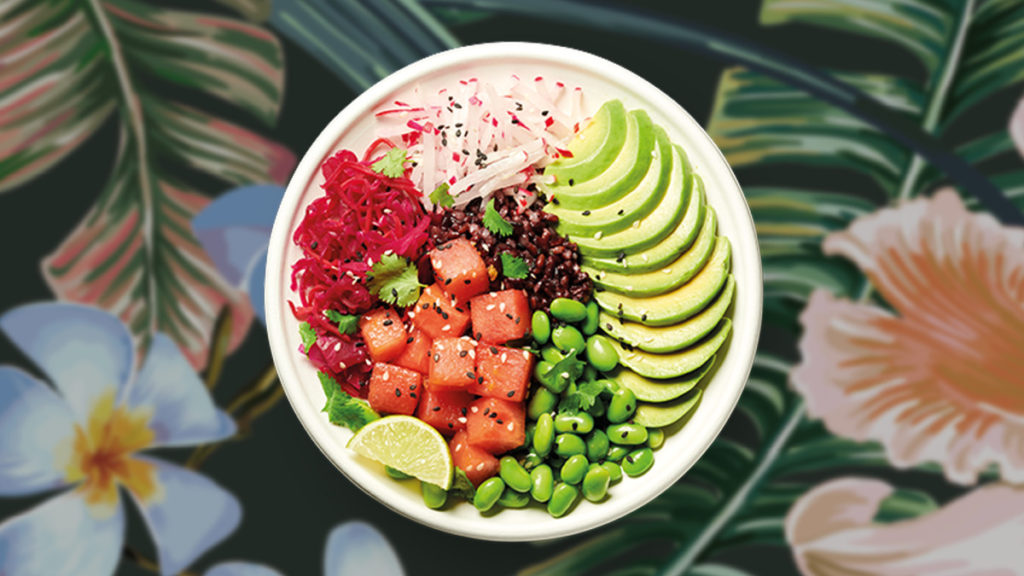 Veggie Pret's New Menu
Looking to make a statement this Veganuary, Veggie Pret have released a new menu, which includes 15 exciting vegan options such as smoothie bowls, poke bowls, salads, wraps and overnight oats.
Their new dishes feature a range of innovative plant-based alternatives, such as watermelon poke and an almond butter smoothie bowl, offering consumer's variety. The dishes are also extremely colourful, playing into the Instagram trend of consumers wanting dishes that are visually appealing, as well as tasty.
Pret's Global Head of Food Innovation, Hannah Dolan, said "this launch is an opportunity for us to establish Veggie Pret's menu, offering customers something different to what they have seen so far…we wanted to put a real focus on creating new vegan dishes, so looked at where we could use vegetables and fruits to deliver flavour, rather than mock meat or fish." We can't wait to get down to Veggie Pret and try some of these delicious looking dishes, and are excited to see what else they have in store for this year.
Leon Chipotle Avocado Vegan Burger
Leon have revealed that their vegan burgers are now outselling their regular ones, and their new Chipotle and Avocado burger is unlikely to be an exception.
The burger is made from 100% plant based ingredients, and is accompanied by a smoky chipotle mayo, avocado and red onion guacamole. The poppy seed burger bun is also gluten free.
We stopped by to try this, and found it was extremely tasty and had lots of flavour, mostly driven by the accompaniments to the burger as opposed to the patty, but all in all this is our favourite vegan burger that we've tried this month, and it's a great follow up to their vegan LOVe burger, which won Best Vegan Burger of the Year at PETA's 2019 food awards.